Are you a Read Write learner?
Do you prefer to read or write something down to learn it? Do you find diagrams or unstructured presentations hard to follow? Sounds like you might be a Read Write learner.
In our last few blog posts we looked at the characteristics of auditory learners, tactile learners and visual learners. Some academics believe there is a fourth category of learner – the Read Write learner, who learns best using traditional learning methods of using books and making notes. Think this might be your style? Read on for more Read Write learner characteristics and learning tips.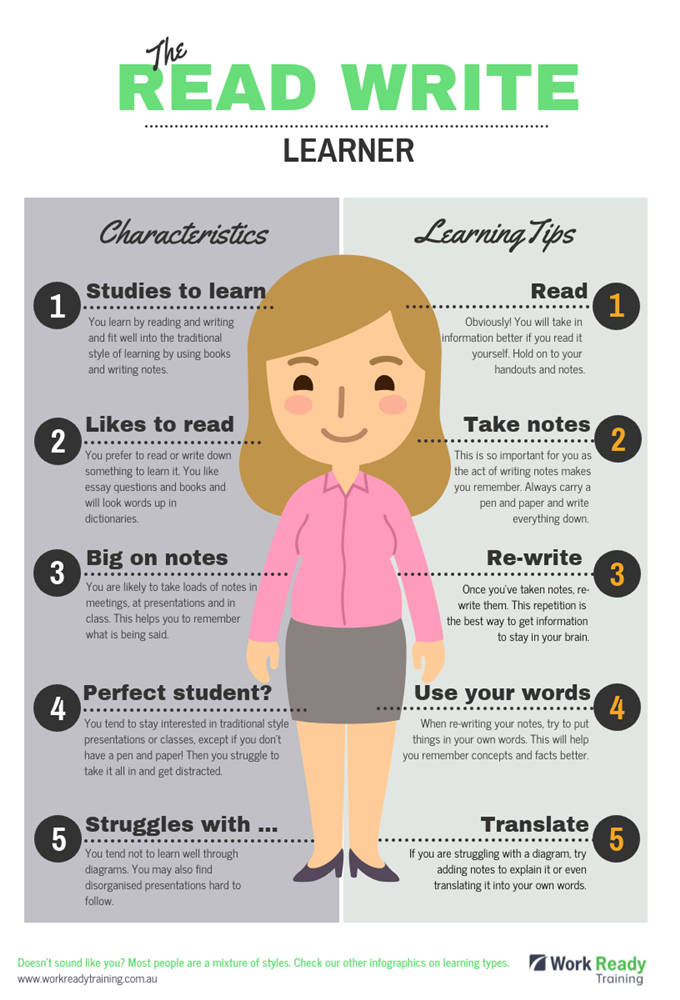 About Work Ready Training
At Work Ready Training, we offer fully accredited, online courses that cover all the pest training you need to apply for your state pest control licence. We want you to finish our courses feeling Work Ready. That's qualified AND confident you can do the job outside the (virtual) classroom.
We strive to provide course content that is not only interesting and relevant but also practical, and we have worked hard to create high quality, online courses that teach you all the essential skills and knowledge you need, using the latest adult education methods.