Growing your pest control business
Are you a pest technician wanting to grow your business?
We have eight marketing tips to get your business booming. Learn the tricks of the trade to get more pest control bookings and employ more pest technicians.
Eight marketing tips to grow your pest control business
Before we serve up our eight marketing tips to grow your pest control business, it's important to consider your marketing strategy.
You need to think about:
Who your ideal customer is.
What your competition is doing.
What is unique about your business when compared to yourcompetition.
Your marketing goals.
How you will measure your marketing success.
Done some thinking? Okay, great. Remember, the eight marketing tips below are simply suggestions to help grow your pest control business. You might choose to implement just one method – or four or even all eight.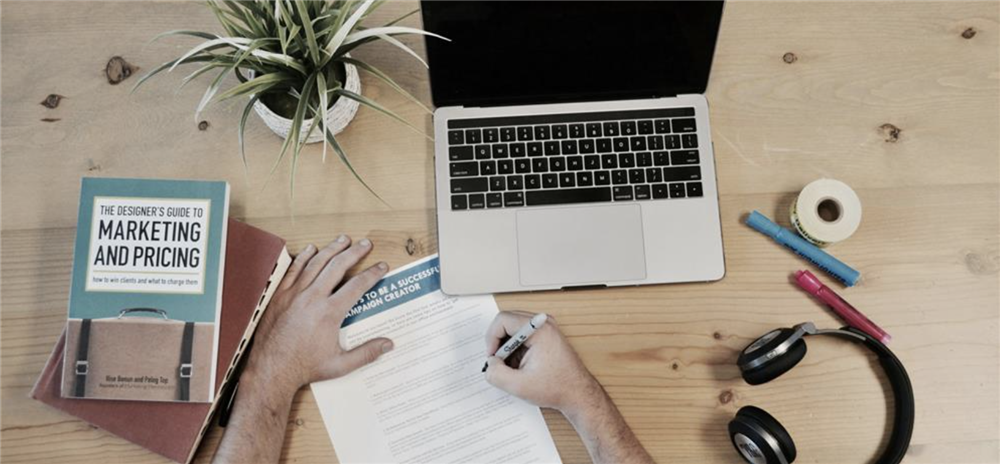 1. Wow them with your website
We live in a digital world and it's time to get on board (or get online).
Creating a polished and punchy website helps viewers trust you. It shows you as professional and lets the reader know you are the real deal, which leads to bookings.
Your website should include:
contact details
details of areas you service
details of services you provide
an online booking/quote form
graphics and videos
testimonials.
Don't forget to include what is unique about your business. Perhaps you have more than 100 five-star reviews. That's something to brag about.

While there is still a place for traditional marketing (such as flyers), most people use the internet to search for pest control and to book their next pest inspection. The main aim of your website is to convince them that you are the company they should book.
2. Get rave reviews
Speaking of five-star reviews, is your pest control business offering online reviews?

The majority of consumers read online reviews before visiting a business's website and most consumers trust online reviews as much as they trust personal recommendations.
3. Optimisation is prime
From search engine optimisation (SEO) to mobile optimisation, if you want to give your company the best shot at success, these are digital marketing methods you need to consider.

SEO can be tricky but essentially it's about writing for the user and for Google. Be sure you are using keywords on your website such as pest control in X city or area (e.g. Pest Control in Manly).

Potential customers are more likely to be using their mobile phone to search. It's important for your website to be easy to use and accessible through a mobile phone format.
4. Go local
Ensure you are utilising all the free local listing tools that allow you to display your pest control business. By using these tools when people in your area search for pest control services, your company will be in the list.

The most common listing tool is Google My Business. It's free and effective. A winning combination. You could also use Yelp or Facebook.
5. Email marketing
Remember those five-star reviews we mentioned? You might be wondering how you can get people to leave a rave review. Email!

After a service, send your customers a follow-up email to confirm the job is complete and request feedback. Email marketing allows you to nurture existing customers and generate new leads, as well as reach out to lapsed customers. It is still one of the most successful digital marketing methods.
6. Remember reminders
Reminders are a great way to nurture your existing customers and bring in business. Pest inspections should be conducted annually, so depending on the size of your client base, that's a lot of opportunities for work.
Sending out text message reminders 24 hours or 48 hours beforehand can also help to reduce the number of missed appointments.
7. Refer a friend
Reward your current clients while growing your business at the same time.

A referral program incentivises your loyal customers to spread the good word about your great business. Identify your loyal customers and offer them a small discount for each referral.
Promote your referral program using your wonderful website and engaging email marketing!
8. The little things are the big things
It's the little things about your pest control business that people will remember, from first impressions to following up.

Did you introduce yourself to your client? If running five minutes late, did you contact them? Did you park your vehicle in a suitable place? Did you offer to remove your shoes before entering their home? It's the small things that count and first impressions are long-lasting.

Following up after a service is also extremely important. That courtesy email you send to see if your client is satisfied with everything – can be used to nurture the client and show you care but is simple good practice and such a little thing on your part. We know of one business that gifts chocolate to each client after a service! (But that's a trade secret between you and us, okay?)
About Work Ready Training
At Work Ready Training, we offer fully accredited, online courses that cover all the pest training you need to apply for your state pest control licence. We want you to finish our courses feeling Work Ready. That's qualified AND confident you can do the job outside the (virtual) classroom.
We strive to provide course content that is not only interesting and relevant but also practical, and we have worked hard to create high quality, online courses that teach you all the essential skills and knowledge you need, using the latest adult education methods.