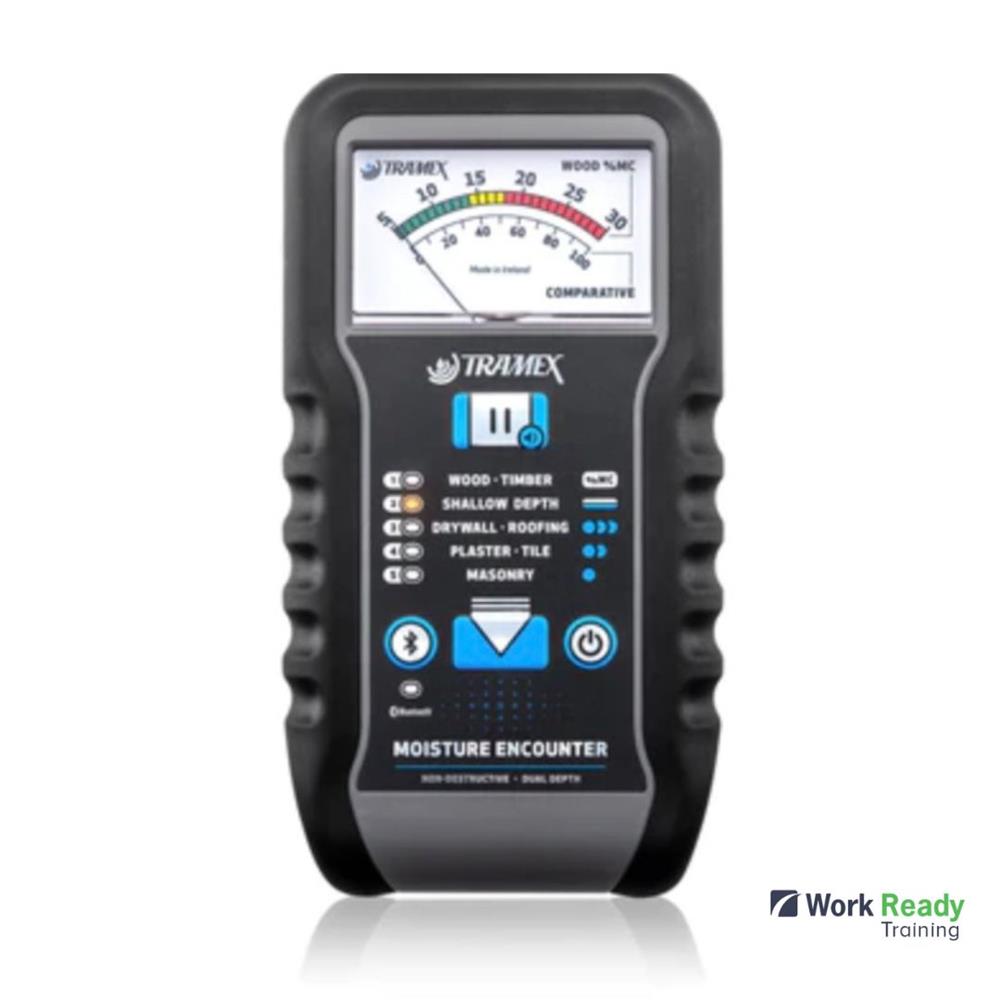 AS 3660-2017 (Termite Inspections) specifically lists the moisture meter as the basic tool that should be available during an inspection. Likewise, the AEPMA Code of Practice for Prior to Purchase Specialist Timber Pest Inspections lists the moisture meter in the list of tools for use in a Standard Timber Pest Inspection.
Pest inspectors should note that the moisture meter is not specifically listed as a tool for use during Pre-purchase Timber Pest Inspections in AS 4349.3-2010. At present, the Standard states only that the method used to determine timber moisture content needs to be demonstrated when required.
For such a vital piece of equipment the moisture meter remains misunderstood by many pest technicians.
Here's 4 things to consider when using the moisture meter and why it's so important.
Timber Pest inspectors are looking for areas of increased moisture in an area, a room or wall, not just areas of excessive moisture. Once located the inspector must ask: "Why is the moisture level here different?"
The Moisture Meter needs to be "calibrated" for any new location (room, perhaps even wall). Calibration means getting a standard reading for a location. This means a moisture reading in an area of the wall that is "normal". An area that should have a "normal" moisture level.
To identify an area where the moisture level is a little higher than the calibrated level the inspector MUST be looking at the meter's indicator needle.
When using a pad type moisture meter, it should not be dragged across the surface BUT placed on each location to be checked.
Watch the video below to get an exclusive look at using the Moisture Meter when inspecting a bathroom.
Video from Timber Pest Inspections and Management Course with Work Ready Training.
If you want more information on using a moisture meter contact us.
If you are looking to expand your business into termites and are too busy to take time out of your business, look at our Timber Pest: Inspections and Management Course and study while you work.